Online Tutoring by Fairfax Collegiate combines the convenience, flexibility, and value of online tutoring with the reliability, effectiveness, and peace of mind of traditional local agency tutoring.
We specialize in high school and middle school math, writing, and test preparation. Tutors have worked as Fairfax Collegiate Summer Program instructors. Schedule single or multiple 30 minute tutoring sessions with specific tutors through our online portal. Each 30 minute tutoring session costs $25 and your family's first session is free.
A private virtual classroom runs in your web browser and provides voice, text messaging, whiteboard, and video.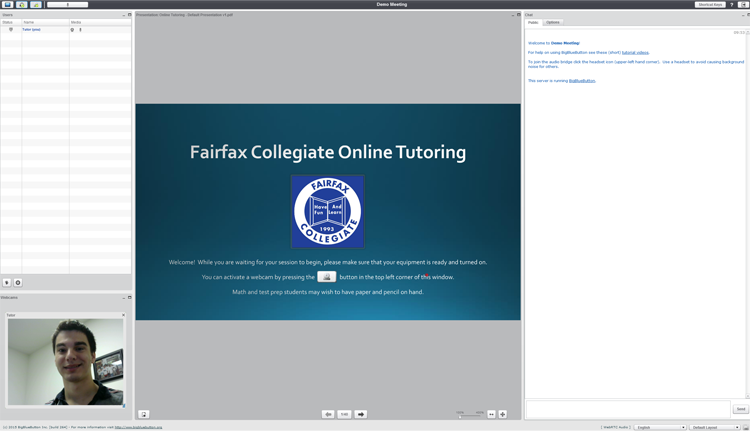 "Fairfax Collegiate's new Online Tutoring service is awesome. The tutors are very knowledgeable and patient. Being able to schedule tutoring sessions online whenever is good for us and then having the sessions online via a Skype-like interface allows us to fit it into our busy family schedule and takes out quite a bit of stress."
Dee Kiewel, Herndon